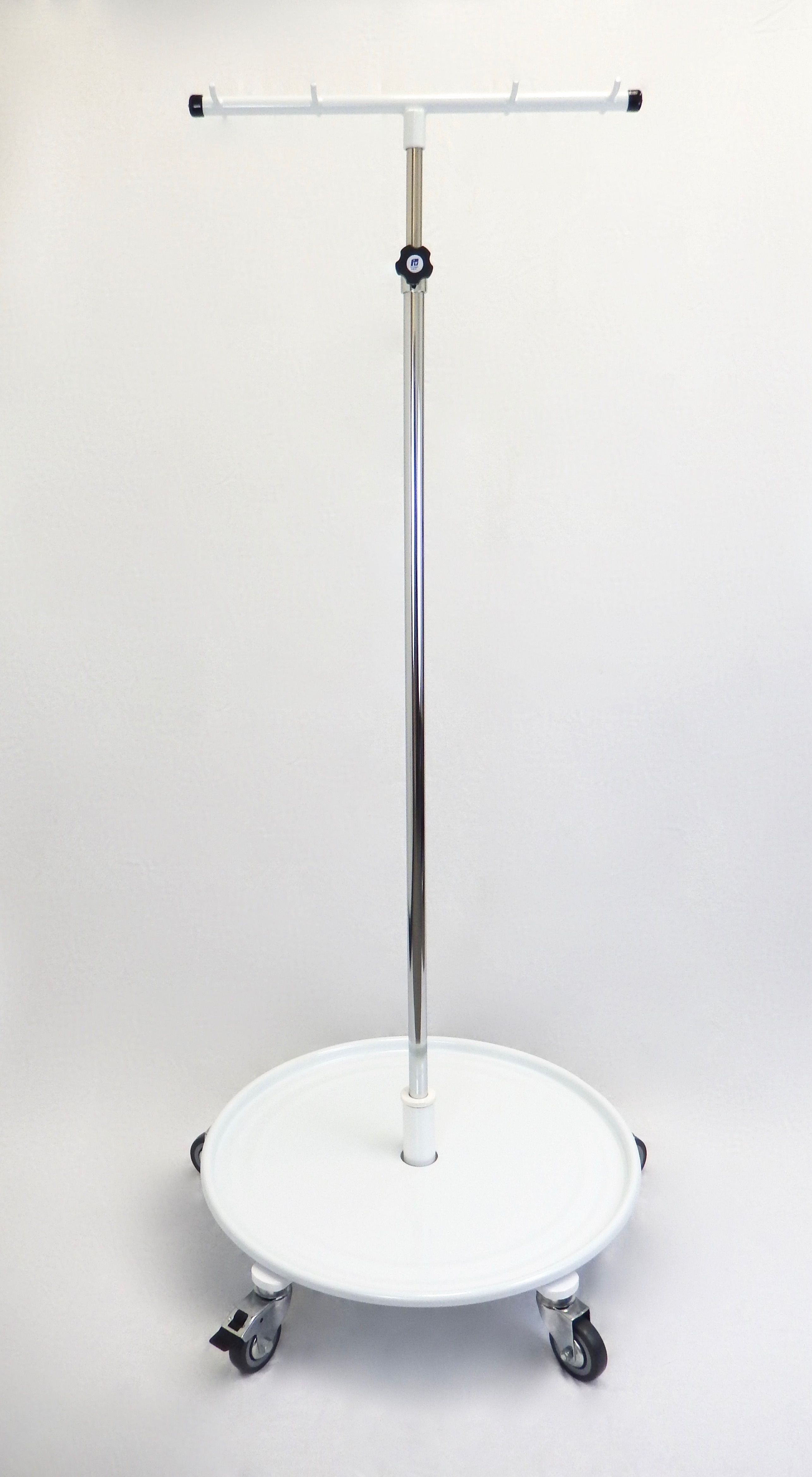 Our Ultra Low Leuko Stand features:
With pole height set at 76 3/4", tray to hook measures an optimal 72", improves technician accessibility and allows passage through a typical freezer doorway without having to adjust pole height.
Features our exclusive Squeeze Release with backup safety locking knob to assure secure and easy height adjustments.
Adjustable security collar provides additional assurance against unintentional slippage of the upper pole.
Soft and quiet 3" Neoprene casters make moving stands through doorways and elevators easier.
24" diameter, 5 leg, solid steel low center of gravity base is built to hold the weight typical for a stand of this capacity. Base has a tough powder coat finish.
25" diameter vinyl coated steel tray with an 8 hook vinyl coated top.
1" x 3/4" diameter chrome plated steel telescoping pole (also can be made with stainless steel at an additional cost). Height adjustable from 55 1/2" to 98 1/2".
Ships in 1 box (24 3/4"x 8 3/4"x 21 3/4", 38 lbs) and 1 tube (2 /14"x 54", 6 lbs).