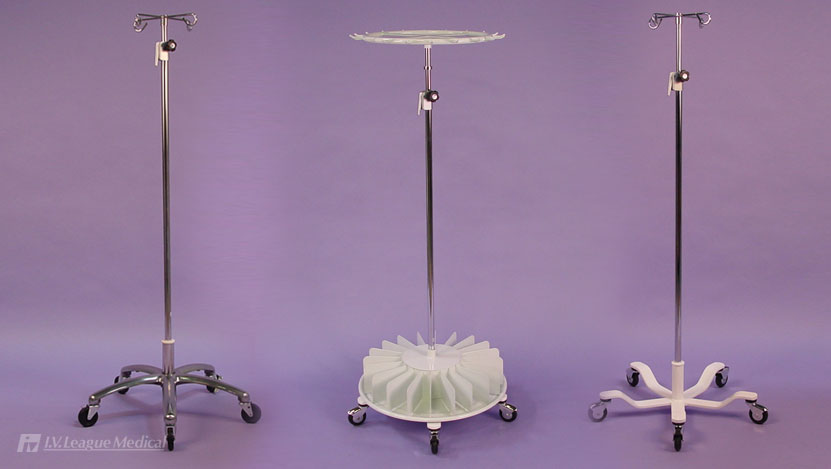 Experience Our
Legendary
Customer Service
Unrivaled
Quality
Unparalleled
Value
Made In USA
I.V. League Medical
For over three decades, I.V. League Medical has been a leading manufacturer of quality I.V. support systems and rolling stands for the medical community... worldwide.
All of our products are made of the highest quality materials, and with a few exceptions, manufactured right here in the USA.
We offer a complete line of standard equipment as well as Custom Manufacturing to suit your every need.
Our entire standard product line is shown on this website. If you have a custom order or have any questions, please feel free to contact us.